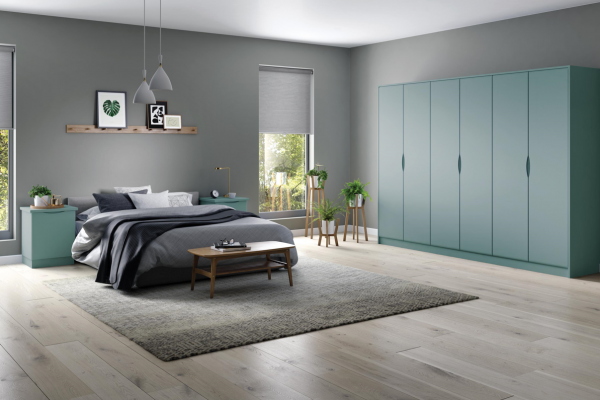 As one of Ireland's leading custom designed and hand-crafted bedroom suppliers, we can turn that special room into a magical experience!
Our design team offer an online bedroom design and quotation service. Please phone us on 091 790127 or email sales@custombuiltkitchens.ie to discuss your project. We offer a full range of sliding wardrobes, walk in wardrobes and wardrobes custom built for any space, bespoke wardrobes and bespoke bedroom furniture. We provide wardrobes in solid wood, painted wood, smooth painted wood, vinyl, single wrap vinyl, and five piece wrapped vinyl.
Sean Conneely offers a wardrobe design service, design consultations for bedrooms, wardrobe spacial design, wardrobe delivery & wardrobe fitting. 
All of our products are on line so we can easily work through your design and costing, should it be inconvenient to come to our showroom. Our team design, built and fit wardrobes all over Ireland, with a large concentration of our business in Galway, Mayo, Roscommon, West Meath, Clare, Limerick.